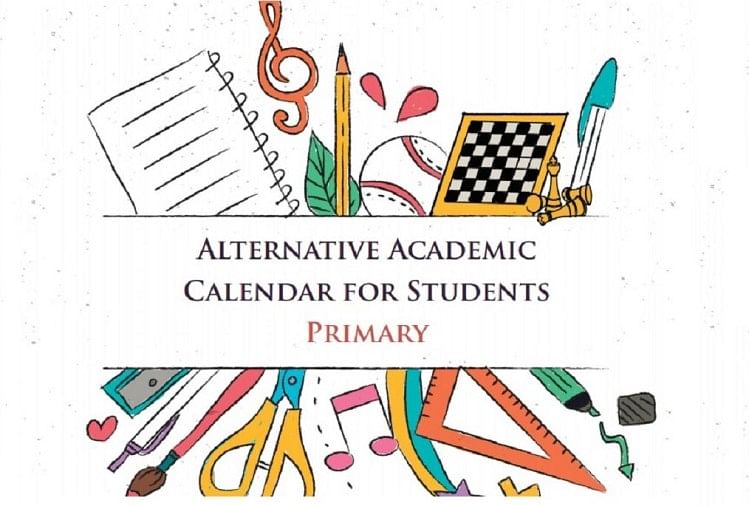 NCERT Alternative Academic Calendar
An alternative academic calendar for primary classes has been released by the National Council of Educational Research and Training, NCERT. This calendar is available on the official website of NCERT — ncert.nic.in. The alternate academic calendar is for primary students with an eight-week schedule. The four-week alternative academic calendar, AAC (Alternative Academic Calendar- AAC) was already released by the HRD Minister, MHRD, and uploaded on the NCERT website. This calendar is already being implemented in states and union territories.
A recently released calendar is the second part of the optional academic calendar for the primary class students for the next eight weeks. Through the calendar, the Minister of Human Resource Development also gives the message that by following this, students will be able to get school education in their homes until the schools are reopening.
This calendar is designed keeping in mind all technical and social media tools. Explain that the calendar contains the week-wise details of the program for the first class to the 5th grade. It mainly consists of mathematics subjects, Hindi language, English language, and Urdu language.
As per NCERT, Covid-19, which is declared as a global pandemic, teachers, parents, and students have to remain at homes to prevent its spread in the community. In this situation, it's an alternative way of learning at home through interesting activities. It is necessary because in the present environment of stress we have to not only keep children busy but also to maintain continuity of their learning in their new classes. In this context, NCERT has developed an Alternative Academic Calendar for all the stages of school education.
Click here to see the calendar: ncert.nic.in/Primary-English
Related Articles

on Current Affairs